Party Food Boxes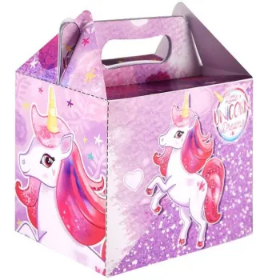 Our 5* Party Food Boxes are available from just £3.20 per box, each party box will include:
A choice of Cheese, Jam or Ham sandwich,
Piece of fruit,
Chocolate biscuit bar,
Packet of crisps,
Box of raisins,
Carrot and cucumber sticks,
Choice of orange juice, apple juice, flavoured water or plain water.
So take the stress out of your party and let us do the food!
We can also supply sweet cones to your party for only £1.00 each! Which are a great alternative to party bags.
We are on Scores on the Doors 5 out 5 rated kitchen by East Lindsay District Council.
For allergy information or any special requirements please contact us on 0800 677 1123.
While we take steps to minimize the risk of cross contamination, we cannot guarantee that any of our products are safe to consumer for people with allergies.